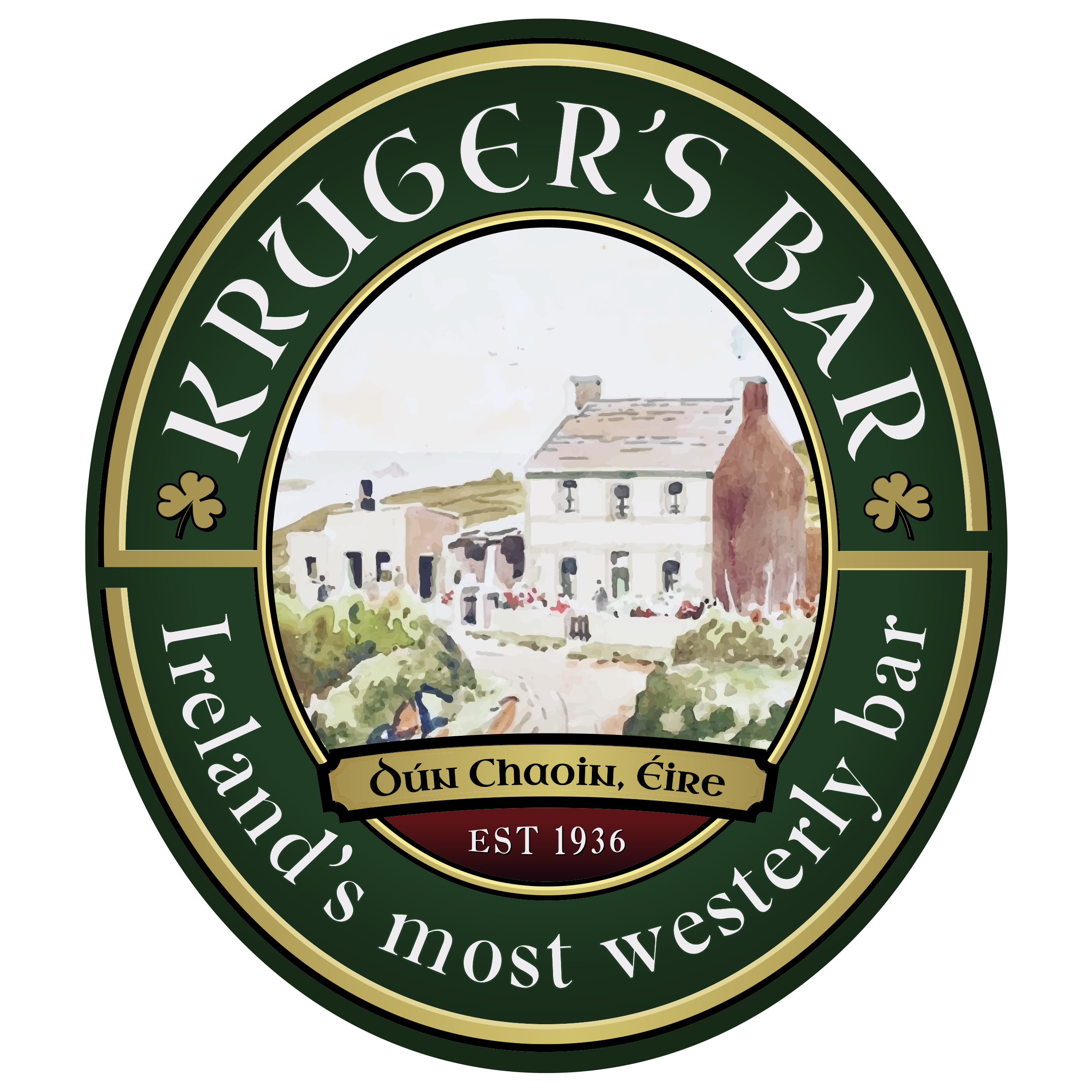 World Famous | The Most Westerly Bar in Europe
Warm and Welcoming Atmosphere | Craic & Ceol!
The Dingle peninsula
The Dingle Peninsula, located in County Kerry, Ireland, is a captivating and ruggedly beautiful destination that never fails to mesmerize visitors. With its dramatic coastal cliffs, pristine sandy beaches, and charming traditional villages, it offers a unique blend of natural wonders and cultural delights. One of the notable attractions on the Dingle Peninsula is Kruger's Bar, a renowned establishment that has become an icon of the area. Known for its warm atmosphere and lively traditional music sessions, Kruger's Bar is a beloved gathering spot for locals and tourists alike, where one can enjoy a pint of Guinness while immersing themselves in the rich musical heritage of Ireland. It's just one of the many reasons why the Dingle Peninsula is a must-visit destination for those seeking an authentic Irish experience.

Slea Head Drive
Experience the breathtaking beauty of the Slea Head Drive, where stunning landscapes meet Gaelic culture. And while you're on this epic journey, don't miss a visit to Kruger's Bar, right on the route!
Immerse yourself in the rugged cliffs, pristine beaches, and ancient ruins. Then, take a break at Kruger's Bar to soak up the warm hospitality, delicious food, and traditional Irish music.
Capture unforgettable moments, share your journey, and create memories to last a lifetime. Join us on the Slea Head Drive and make a stop at Kruger's Bar for an authentic taste of Ireland's charm. Sláinte!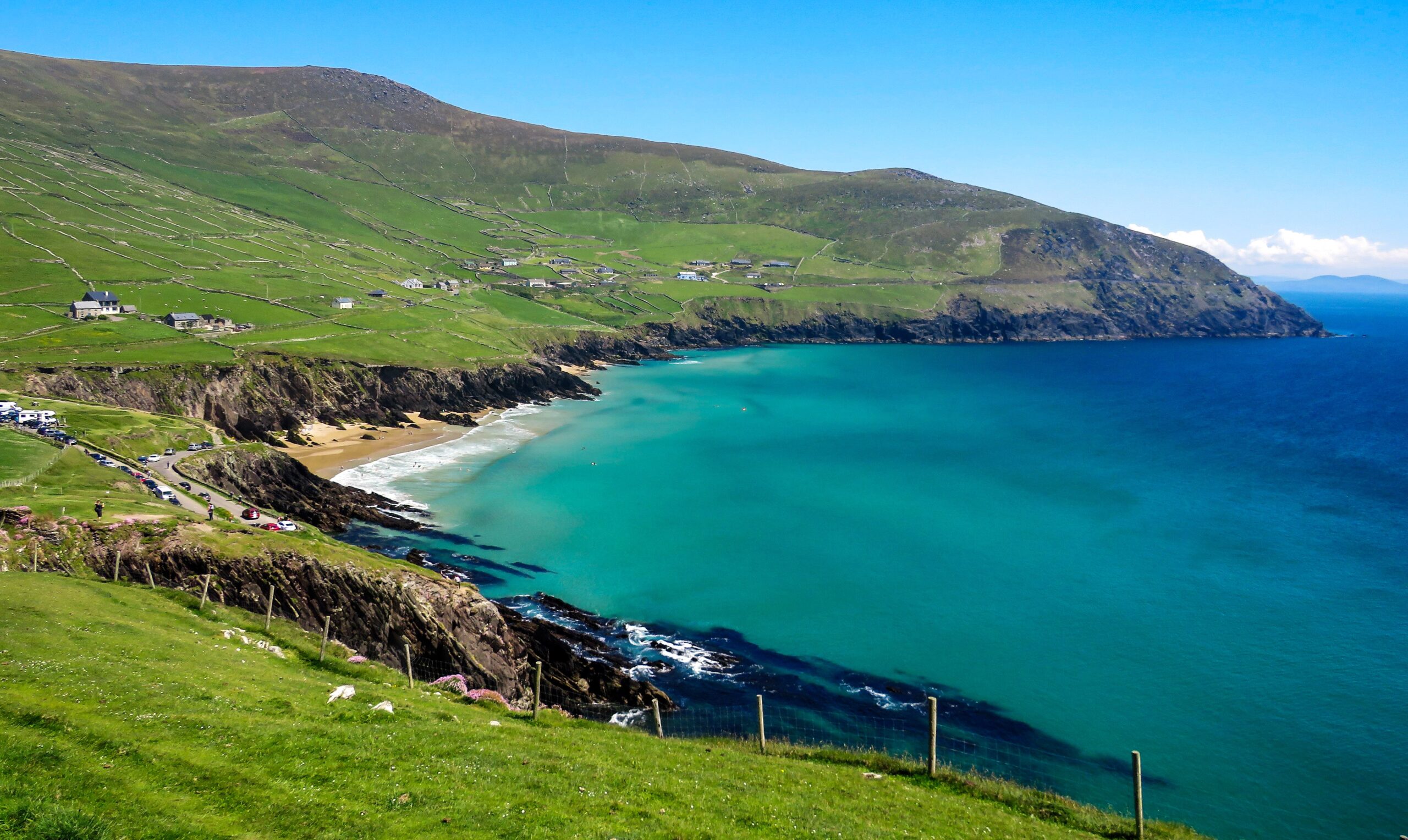 Explore Slea Head Drive: Embark on a scenic drive along Slea Head, a picturesque coastal route that offers breathtaking views of rugged cliffs, stunning beaches, and ancient ruins. Stop at various lookout points to soak in the mesmerizing landscapes and capture memorable photographs.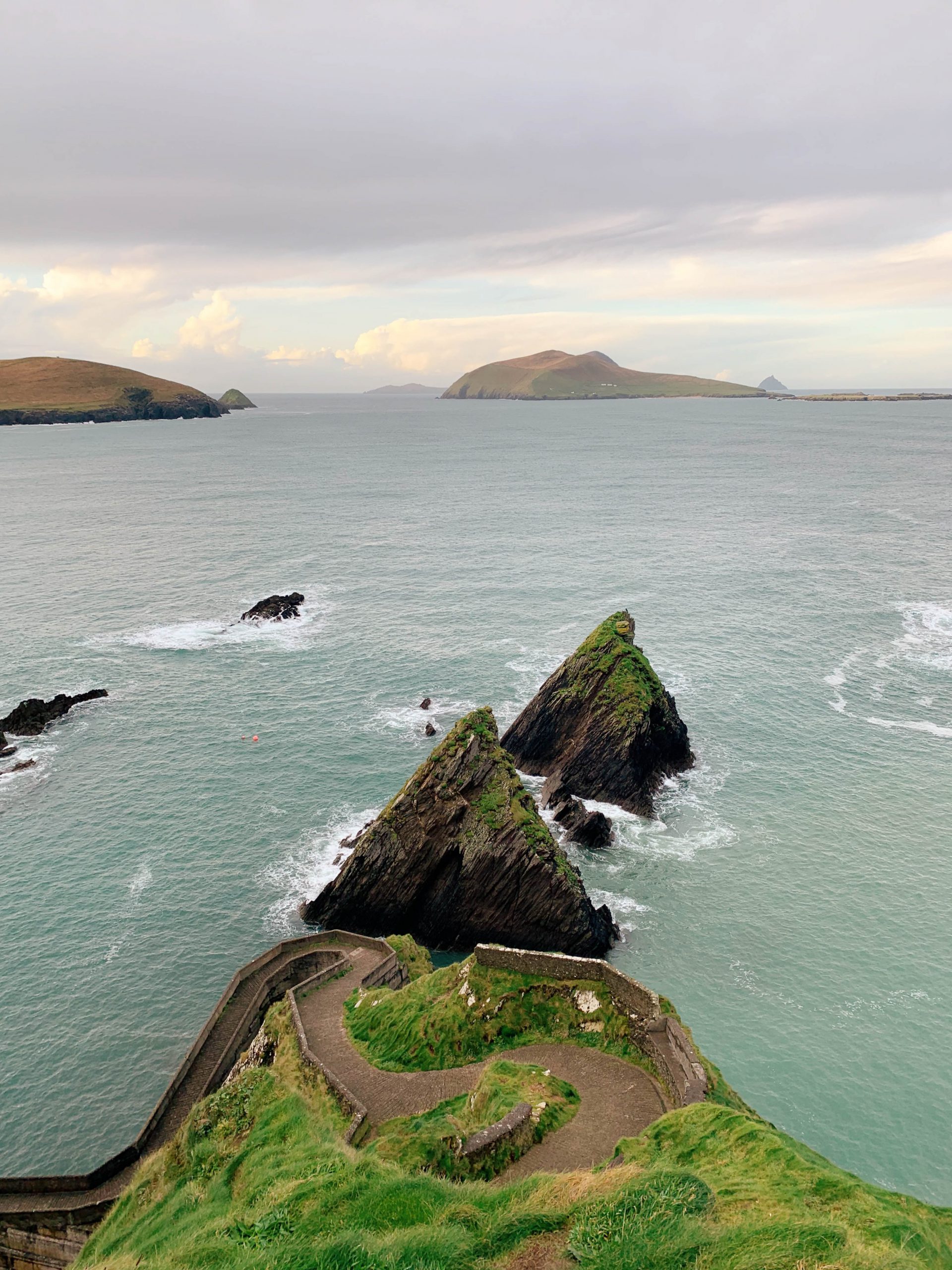 Visit Dunquin Pier: Take a trip to Dunquin Pier, the westernmost pier in Europe, and admire its rugged beauty. From here, you can also catch a boat to the iconic Blasket Islands, known for their rich cultural history and stunning natural beauty.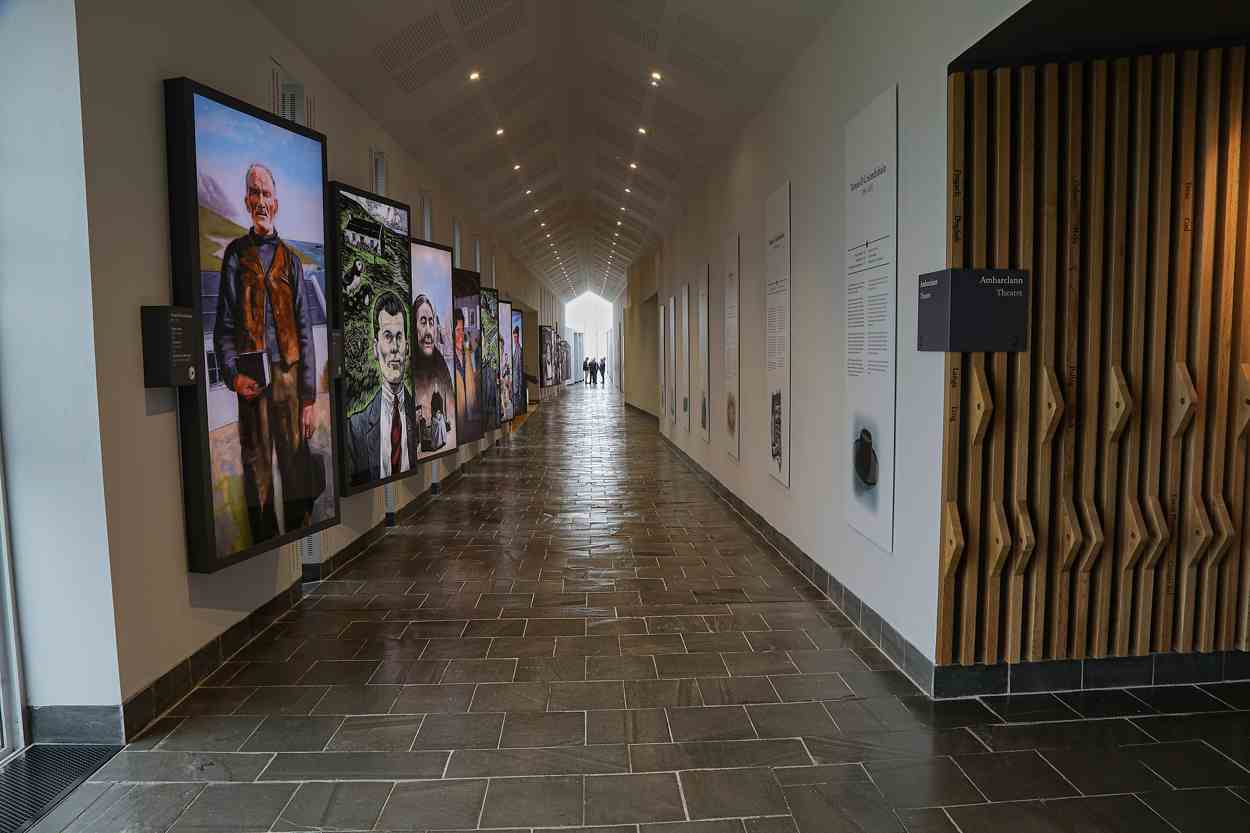 Visit Ionad an Bhlascaoid- Also known as the Blasket Centre, Ionad an Bhlascaoid is a captivating cultural heritage center located in Dunquin on the Dingle Peninsula. It serves as a tribute to the unique and vibrant community that once inhabited the nearby Great Blasket Islands. Through interactive exhibits, multimedia presentations, and preserved artifacts, Ionad an Bhlascaoid offers a fascinating insight into the islanders' way of life, their rich literary heritage, and their deep connection to the rugged landscapes and wild Atlantic seas. It is a place where visitors can immerse themselves in the history, language, and traditions of the Blasket Islanders, leaving with a profound appreciation for their resilience and enduring legacy.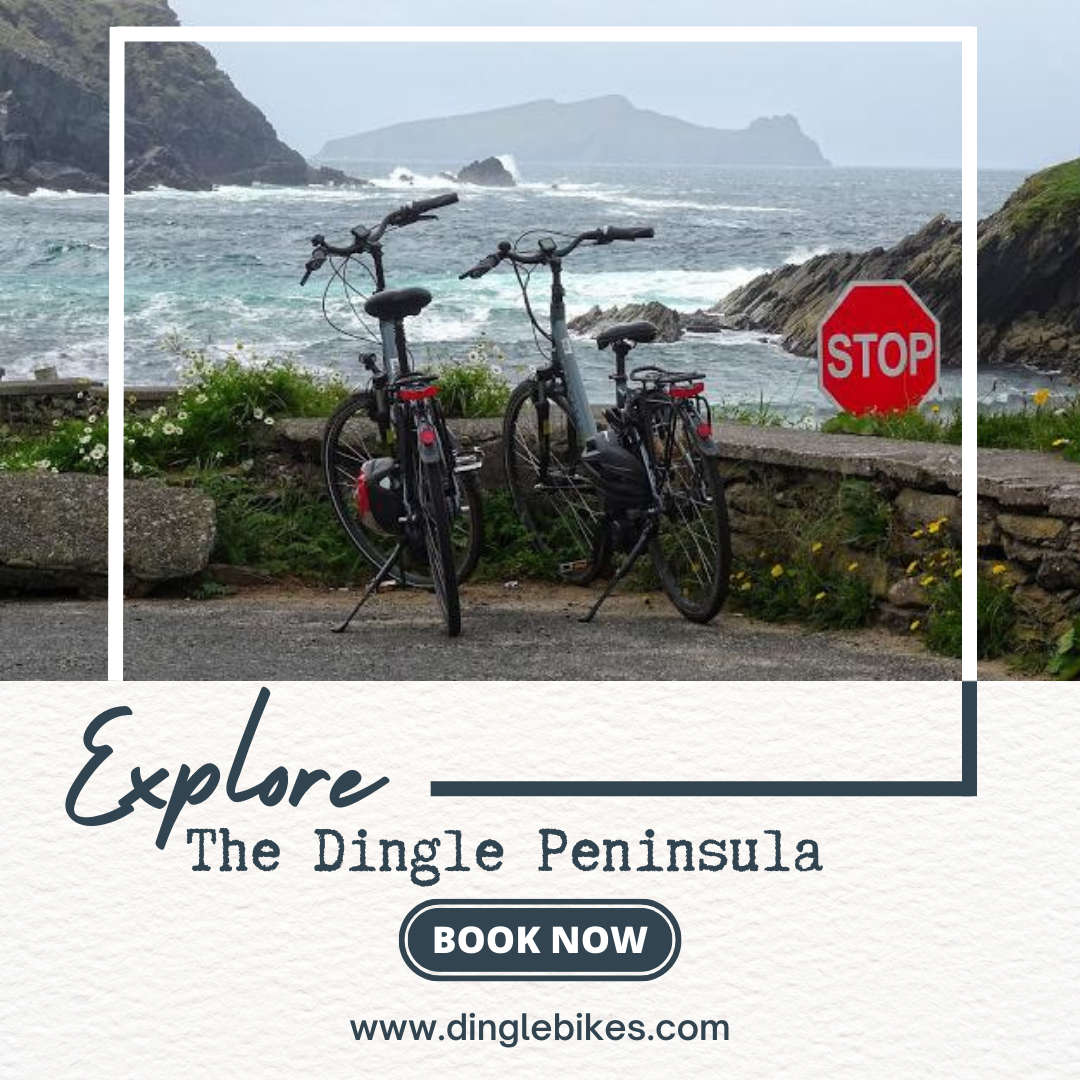 Dingle Electric Bikes provides an exciting and eco-friendly way to explore the stunning landscapes of the Dingle Peninsula. With their fleet of electric bicycles, visitors can effortlessly navigate the hilly terrain while enjoying the fresh air and breathtaking views. Whether you're a seasoned cyclist or a casual rider, Dingle Electric Bikes offers a range of options to suit different skill levels and preferences. From leisurely rides along coastal paths to adventurous journeys through picturesque villages and rugged mountains, these electric bikes provide a fun and accessible means of discovering the hidden gems and natural wonders of the Dingle Peninsula. With the assistance of the electric motor, riders can cover more ground and experience the beauty of the region at their own pace, creating unforgettable memories along the way.
Have you ever held a baby lamb? Try a new experience and hold a lamb with us while you are on the Dingle Peninsula. You can also watch the farm sheepdog do his work, visit some Beehive Huts, and perhaps have your photo taken in a Jedi pose! Stop for a while to enjoy the view across to the Skellig Islands (maybe spot a pod of dolphins!), and have a coffee.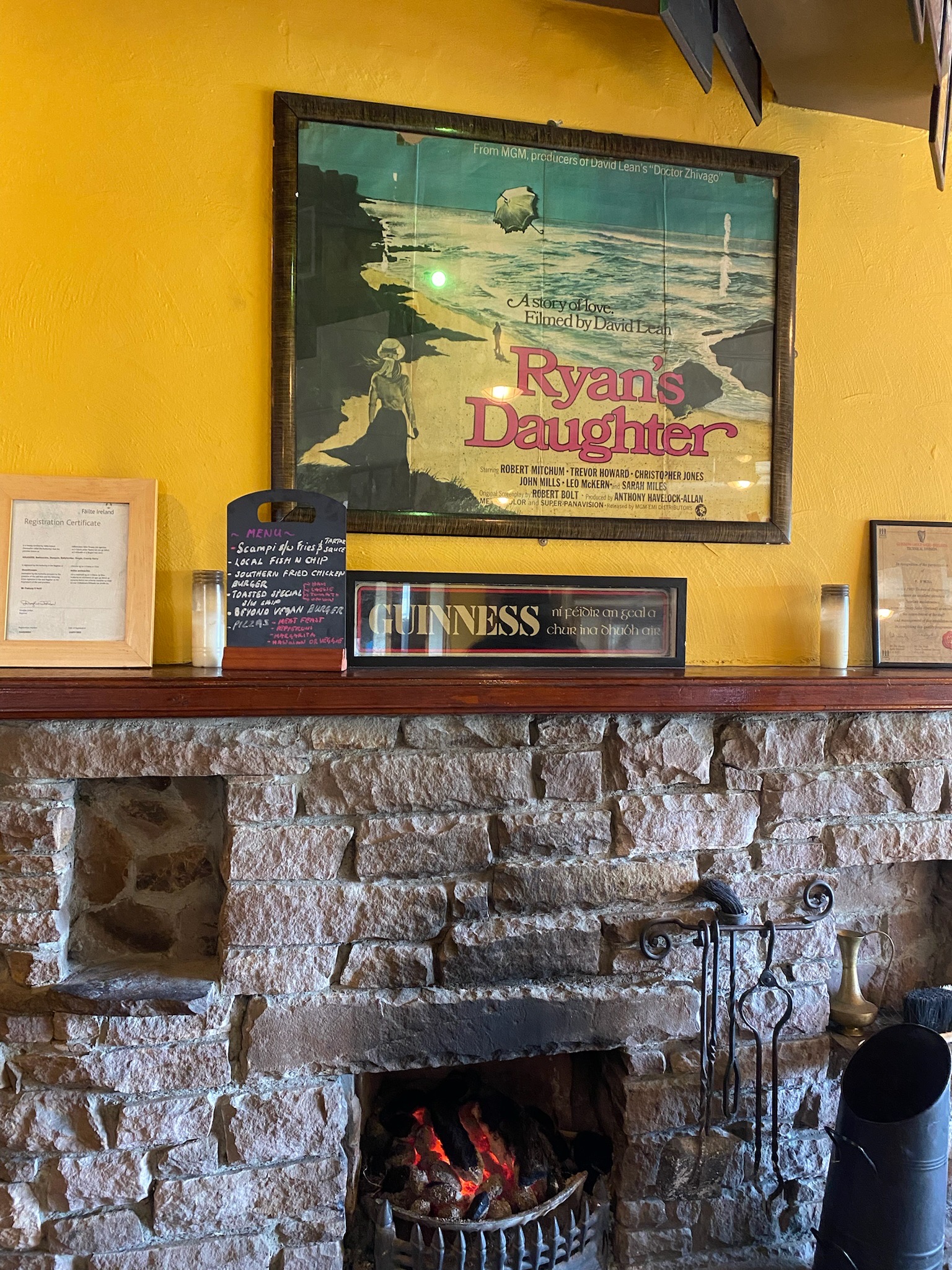 Scenes from the 1970 film Ryan's Daughter were shot at Coumeenole Beach (Trá Com Dhíneol) and on the Ceathrú (Ferritersquarter) in Dunquin. Kruger's Bar was also feartured in the Film. The area's then struggling economy was largely revived by the production of the film. Remains of the schoolhouse built for the film can still be seen near the Blasket Island Centre. Ron Howard filmed the village scenes from Far and Away 1992 in An Ghráig beside Clogher Head (Ceann Sratha). More recently Dunmore Head's craggy coastline made an ideal place to hide Luke Skywalker's X-wing featured in Star Wars and for the green milk scene on Ahch-To. Film Locations
Hike the scenic trails of Mount Brandon for stunning views, go surfing or swimming at one of the peninsula's beautiful beaches, or try your hand at fishing in the Atlantic Ocean.
Discover the rich history of the area by visiting ancient sites like the Gallarus Oratory, a well-preserved early Christian church, and the Dunbeg Fort, a prehistoric cliff-top fortress.